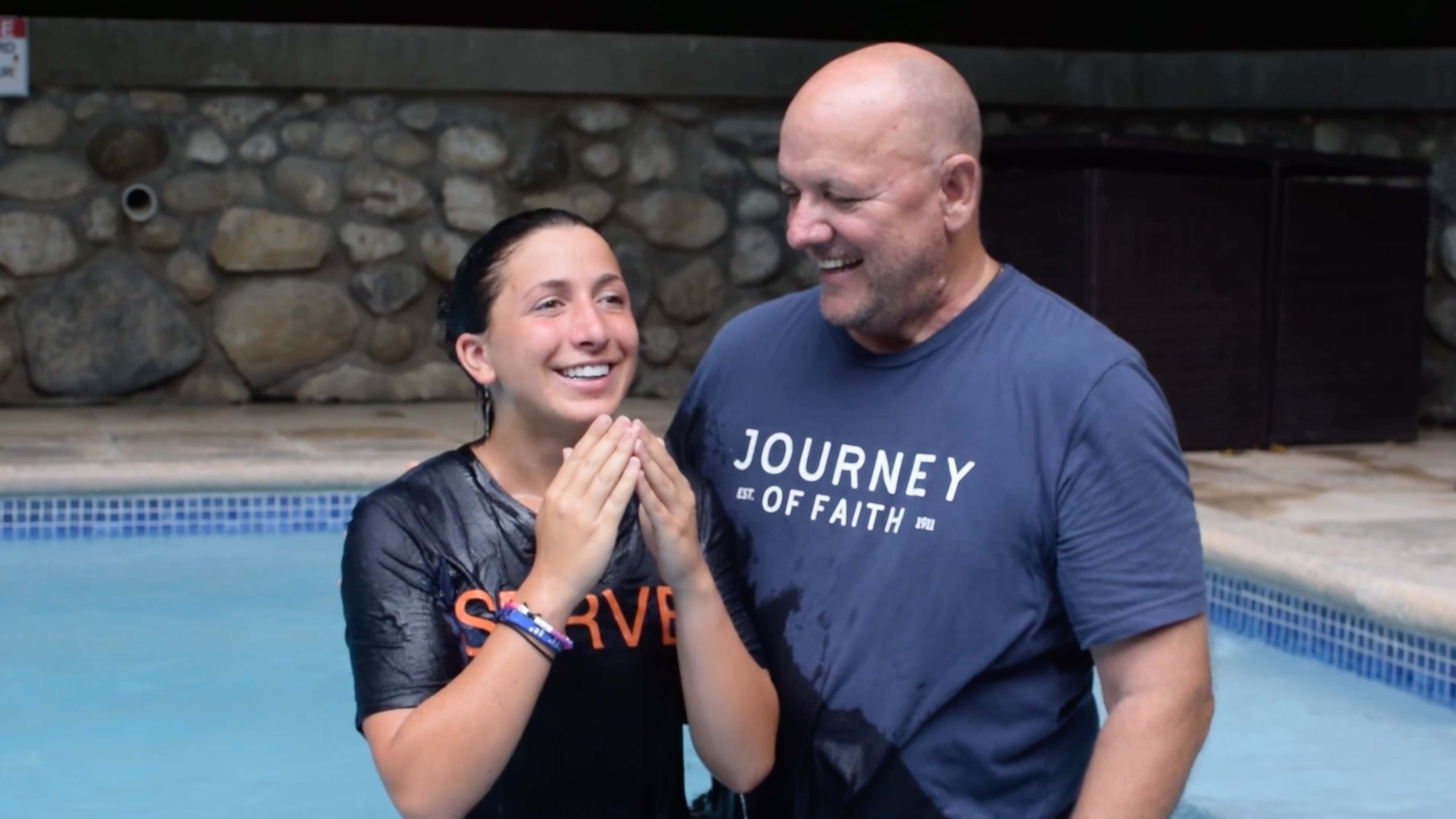 You've probably heard, "people can't change" in some way or form at some point of your life. Well I am here to tell you that people can change through the power of Jesus Christ.

I found myself at the age of 22, a drug addict and alcoholic, with no family, no friends who truly cared about me, no relationship, and no job. I found myself doing drugs behind a dumpster in West Hollywood with homeless people. You see, I had pushed everyone in my life away, quit my job, and sabotaged my own life because I had no self-worth and no love for myself. Thanks to the power of Jesus, and the prayers of my amazing family, one day I broke down and texted my sister that I needed God and I needed help; and God came and my family helped.

My mom handed me the Celebrate Recovery chip, and so I went. I have gone every Friday since. Celebrate Recovery is a place where the Holy Spirit thrives and where individual relationships with Jesus Christ are formed. It sounds intimidating to go to a recovery group because of the ego that lives within all of us, but God tells us to boast about our weaknesses and come together to love one another and pray for one another. I immediately was accepted and loved the moment that I walked in.

Thanks to CR, I now attend Biola for Pastoral Care and Counseling and am spreading the good news of salvation, forgiveness and hope that comes from knowing Jesus. There is a place for everyone in Celebrate Recovery; everyone can use a place to be vulnerable and find their own relationship with Jesus. It is a place of spiritual formation; come turn your head knowledge into heart knowledge and be a part of the Holy Mission.

Celebrate Recovery meets at Journey of Faith in Manhattan Beach every Friday night on the 3rd floor of our Harbor Building. This caring community of people will walk beside you on your journey to hope and healing. Celebrate Recovery is designed as a program to help those struggling with any hurts, habits and hang-ups by showing them the loving power of Jesus Christ through a recovery process. We look forward to seeing you on Fridays at 7pm.

"Come to me, all you who are weary and burdened, and I will give you rest. Take my yoke upon you and learn from me, for I am gentle and humble in heart, and you will find rest for your souls. For my yoke is easy and my burden is light." —Matthew 11:28-30

Click here to watch Chloe's testimony.