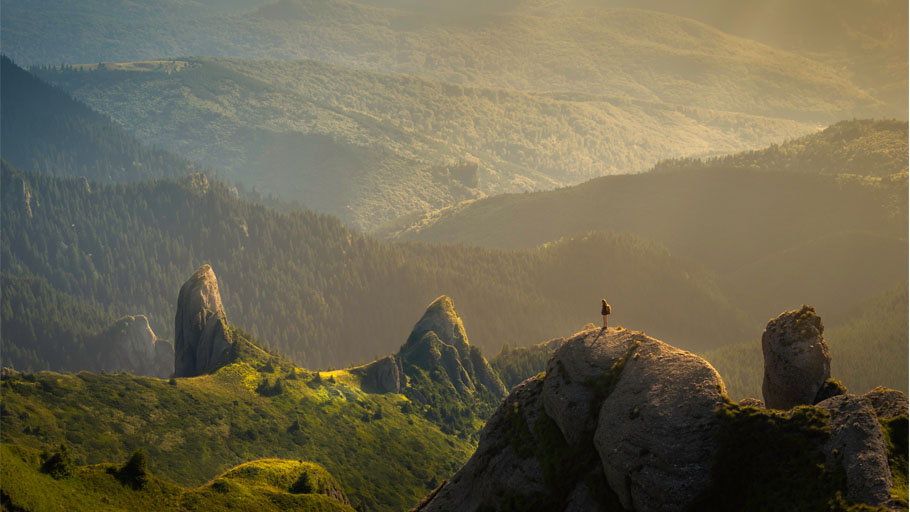 God has called all of us to be world Christians and to join Him in His mission to reach the world with the gospel. With this in mind, Journey is offering Perspectives, a 15-week course that will open your eyes to God's global purpose—and your role in it.

Here are two testimonies of how Perspectives has changed lives at Journey:


"After coming back from my first short-term missions trip, I took the Perspectives class because my trip leader suggested it. I never realized how much I'd get out of it.
The class adjusted my faith in four ways. First, by knitting together all the facets of God's character we see in the Old and New Testament, Perspectives emphasized the power side of God's character in a way I hadn't fully appreciated before. Second, Perspectives helped me think of my faith and time on this earth in a less self-centered way. I realized God's not living in my world; I'm living in His. Thirdly, the class gave me hope and encouragement by illustrating how God uses what we see as obstacles or historical challenges to spread the Good News and His glory. And fourth, the class helped me think more strategically about how to invest my time, interests, and talents into pushing the reaches of God's kingdom.

There is homework involved, but the more I did, the more I got out of it. And the speakers had so many powerful and exciting field experiences to share. The class was intense, but a welcome answer on how to go deeper in my faith."

—Olivia Chen

"He needs all of us to step up and do our part, even when it looks impossible in our current world."
"I returned to faith after 40 years of secular living. A mission trip to India sounded interesting, and the trip leaders urged me to take Perspectives to answer some of the questions I had. That led me to work with one of the Perspectives instructors for a few years teaching business principles in Indonesia, Kenya, and India. Those trips were on vacation time as I finished my career.

After retiring, I took trips to support Bible translators in Myanmar, and pastors in dominantly atheist Estonia and Sweden. I also began helping with Journey of Faith's global mission program, and have found this to be a great way to contribute my gifts without extensive travel. It's also brought me closer to our local Christian culture and community in the South Bay.

Perspectives changed the way I think of being a Christian. And it led me to make some significant changes in the priorities and activities I choose for myself.

God is using Christians to evangelize the world in fulfillment of the Great Commission. He has been at it 2,000 years. He needs all of us to step up and do our part, even when it looks impossible in our current world."

—Roy Schermerhorn


For more details about our Perspectives class and to take advantage of the current discounts being offered, go to journeyoffaith.com/perspectives.