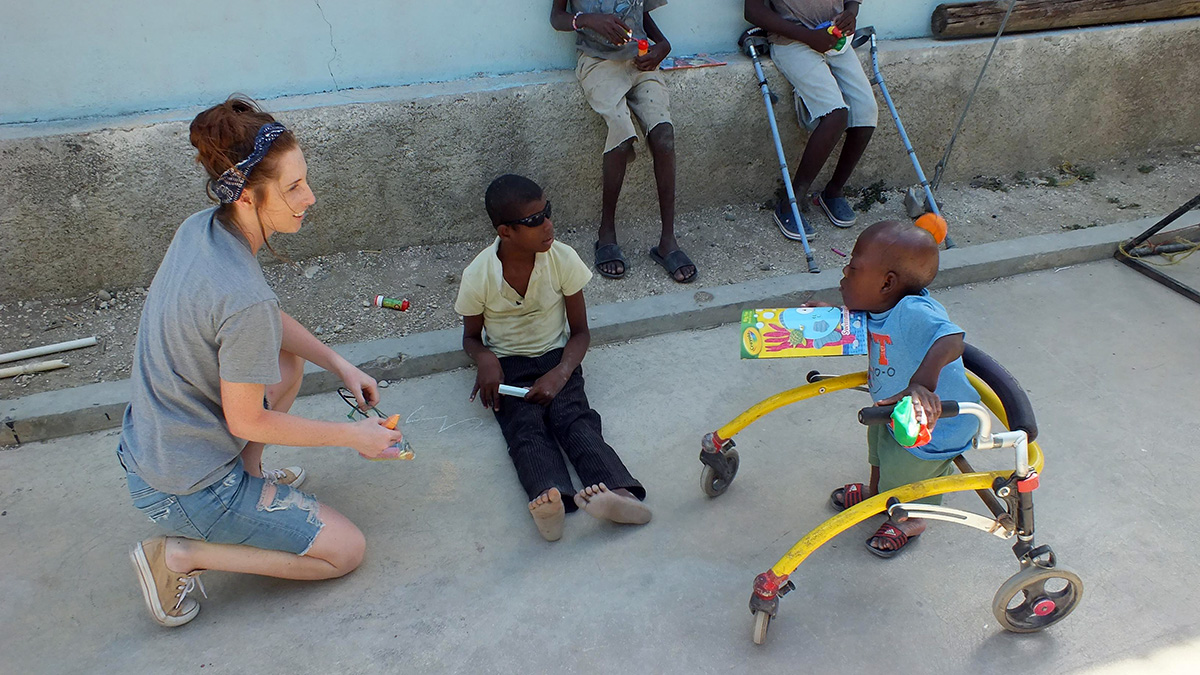 It has now been almost a month since our return from Haiti. This trip was my third, the first as a co-leader of the trip and the first trip for many of the team members. I have been reflecting on my first trip to Haiti a few years ago. I remember most of the daily details of our work there but above all I remember the overload of feelings I experienced upon my return home to the South Bay; love, guilt, gratefulness, change, "what more can I do?", and the list goes on. God put a special stir inside of me back then and it has been incredible to respond to that stir, join with other compassionate believers and see the positive changes happening in Haiti through our partnership with Healing Haiti—God is moving mountains! What a gift to join alongside our Lord and the Haitians to make an impact in this beautiful country.
This year's team jumped in so passionately to deliver clean water in the poorest neighborhoods of Cite Soleil, carry heavy buckets to relieve some of the burden, and love on and pray for many children in orphanages and special care facilities. They divinely banded together as a team to lift each other up every day in so many ways, approached travel delays with peace and trust, cared so delicately and lovingly for elders living in the country, worshipped with Haitian locals in moving and humble ways, and through it all shined the light of Jesus to everyone, every task and every hurdle they encountered. The spirit of our Lord and Savior was alive and well on this trip.

Learn more about the trip on the Haiti Team Facebook page.