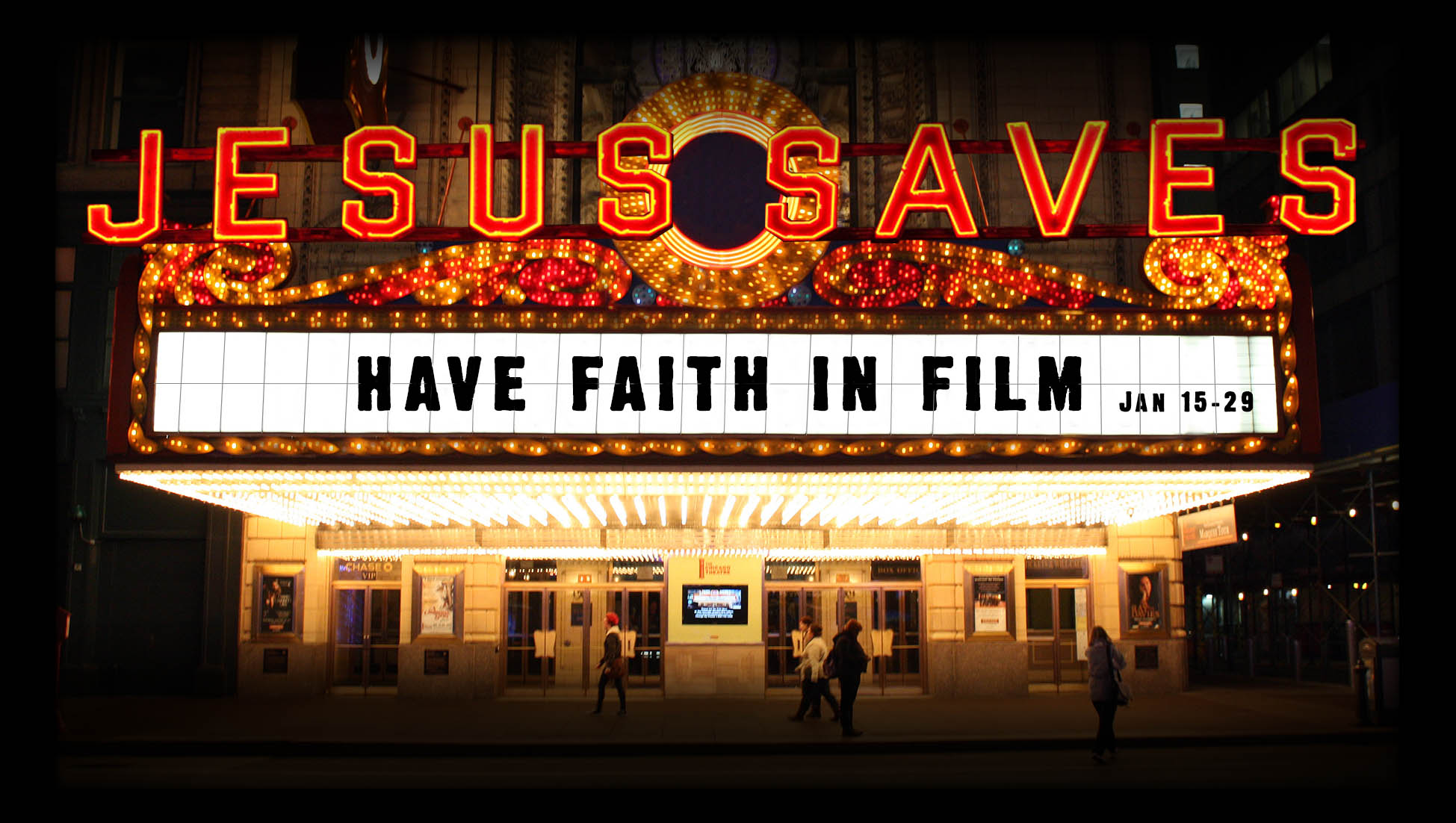 It's been a great year for movies. We all have our favorites. Some of my favorites were La La Land (musical), Hunt for the Wilderpeople (comedy), Arrival (sci-fi), OJ: Made in America (documentary), and 13 Hours (don't judge me). There all different kinds of movies. Some are made for laughing, crying, scaring, or singing… but I believe that all movies are made for discussion.
Like other forms of art, movies should stir our minds and hearts. Movies should get us thinking about our beliefs, values, and choices. Movies should invite us into interesting discussions with others (and ourselves). I believe this is especially true for me as a Christian. (Trigger warning: brief theology lesson ahead.)
God speaks to us in two basic ways. In Christian theology, these two ways are called "special revelation" and "general revelation." "Special revelation" is when God speaks directly through a vision, dream, prophecy, Scripture, or more specifically in our modern times, through the teachings of Jesus (Hebrews 1:1-2). "General revelation" is when God speaks to us through indirect means like nature, art, and observation. We can't come to a saving knowledge of God this way, but through "general revelation" we can come to know basic things about God, ourselves, and our world (Psalm 19, Romans 1:18-20).
I see movies as a form of "general revelation" because movies are created by human beings who are made in the image of God. Movies give us shadows, imprints, and reflections of spiritual truths. Watching movies gives us an opportunity to ask meaningful questions of ourselves and others. Here are three questions I ask after seeing a movie:
1. "What was that movie about?"
I enjoy the challenge of trying to summarize the plot of the movie in one sentence. A one sentence summary should also be general enough that everyone can relate to it. For example, The Wizard of Oz is the story of a young girl who comes to realize that everything she ever wanted is already right in front of her. Maybe we've all had that kind of insight at some point. Asking, "What was that movie about?" is a great discussion starter after any film.
2. "In what ways can you relate (or not relate) to these characters?"
Are they heroes I want to emulate, or villains I despise? The greatest movies are not that black and white, but show us conflicted characters wrestling with themselves. For example: The Lord of the Rings Trilogy begins with a positive and hope-filled main character, but he's profoundly broken by the end and needs help to be restored. Who can't relate to that? Asking, "Which character did you relate to the most?" can ignite all kinds of meaningful conversations.
3. "How (if at all) does this movie illustrate a timeless truth of Scripture?"
"There is strength in weakness." "Good triumphs over evil." "Pride comes before the fall." Some movies are obvious. The Passion of the Christ illustrates that great love requires great sacrifice—the sacrifice made by Jesus on the cross. Finding timeless truths in other movies may take some work, but that's what good discussion is for!
Today's movies can be a challenge for Christians. They can be offensive, sacrilegious, or spiritually unhealthy to us. We should research movies before watching them, we should also guard against radically avoiding films or unfairly vilifying filmmakers if there is questionable content. Movies can help us thoughtfully engage with people and culture in spiritually meaningful ways. Christians need to stay in, what filmmaker and author Brian Godawa calls the "cultural conversation."
In his book Hollywood Worldviews: Watching Films with Wisdom & Discernment, Godawa writes: "…most movies are not wholly evil or wholly good. Most movies are a mixed bag of values and ideas, some good, some bad, but most worth engaging in and discussing. What commonly occurs is Christians demonizing movies like the Harry Potter series for its occultism or anti-authority values, but failing to see that these movies also uphold other good values like courage, loyalty and sacrifice. Such knee-jerk reactions and gross over-simplifications are what steer us out of the cultural conversation."
At Journey of Faith we are doing a three-week series of messages called "Have Faith in Film." The series title has a double meaning. We need to encourage filmmakers to make spiritual issues part of the great stories they tell—and, we as Christians should have the confidence to let God speak to us through the movies we see. Let's all Have Faith in Film!