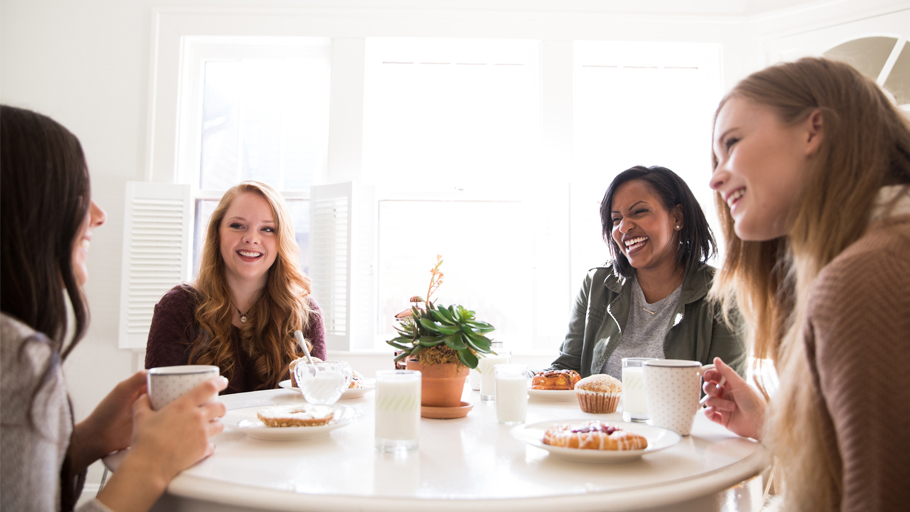 Last year was the inaugural year of MOMSnext at Journey of Faith! MOMSnext is for moms of school-aged kids, but you can also have kids outside of that range to join. There are so many benefits to being with other women who are in similar stages of life to get advice from and commiserate with. My parenting and personal growth have greatly benefitted by learning from women who are farther along the parenting path, as well as those who are coming up behind me. Not only is it nice to see where I am headed, but it is also nice to see how far I have come.
Today's parents face unprecedented challenges as we try to raise godly, responsible, reliable and resilient kids. Navigating complex issues like technology requires staying on our toes and having an idea of what is just around the corner, be it video games, social media, "adult" content—you name it. I love getting together with other women and intentionally discussing these challenges and others and where we have gotten it right as parents (for now!) and where we have failed. My MOMSnext friends have walked with me through some difficult times and provided encouragement, commiseration, and guidance. It is also nice to know that my parenting and personal struggles have not been in vain as I see God using my experiences to help others. Thank God for authentic relationships!
Lastly, this is not "just" a parenting group. Sometimes it feels as though my role in life is as the family cook/housekeeper/chauffeur/hostage negotiator/etc. I need time to develop friendships that are not formed through my children and their activities. I need space to talk about things that affect me.
MOMSnext starts Thursday, August 31 at 7pm in the Harbor 3rd Floor.