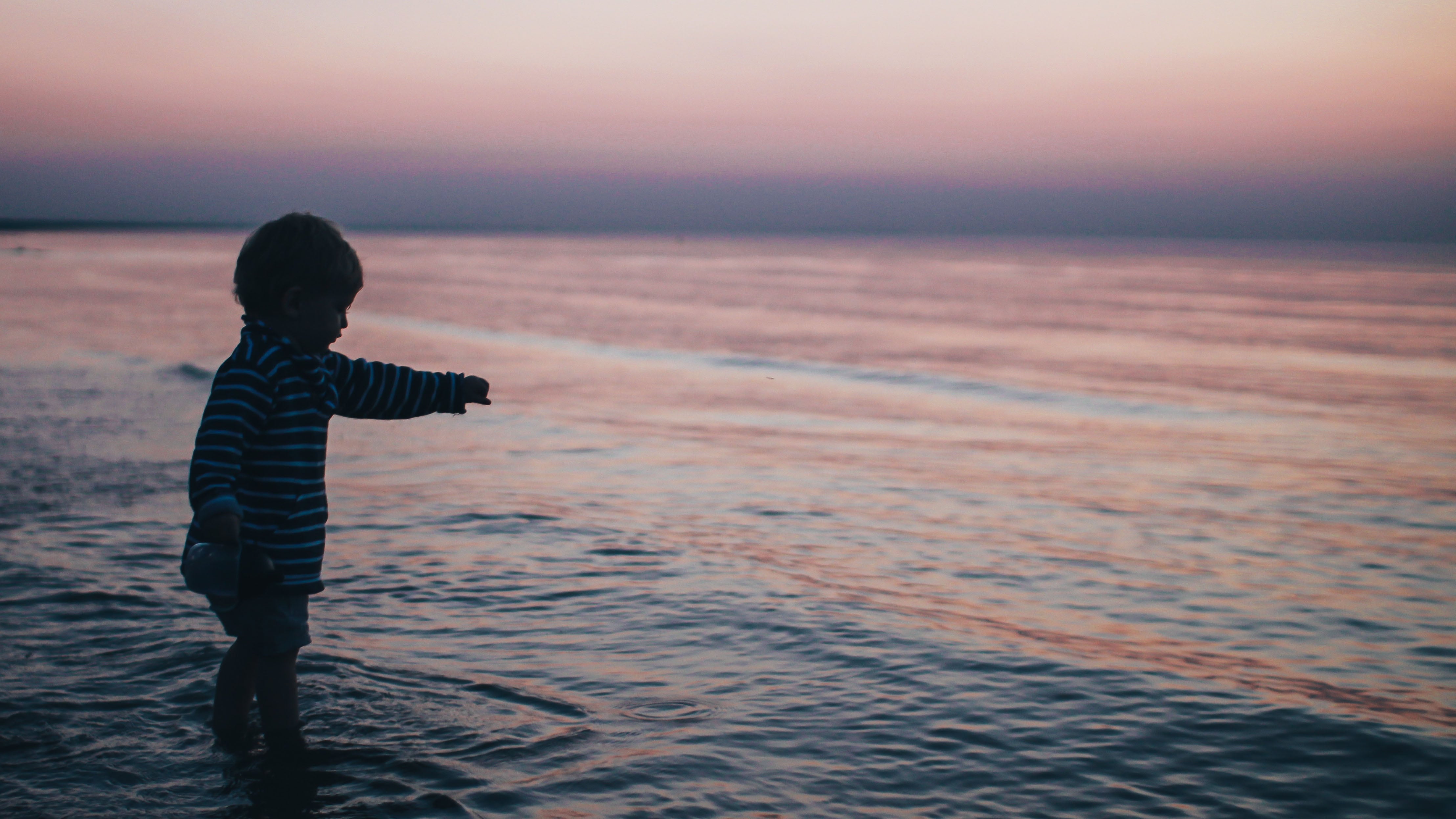 When we think of the phrase "sanctity of life," many of us may think of the politically charged climate that surrounds it and we approach it with a sense of inner tension. But for others among us, this phrase carries with it a tremendous sense of hurt and possibly even regret because of a past abortion. In light of both our cultural landscape and our personal experiences with it, we return to Scripture with open hearts to see what God has to say about how He defines and values life; specifically, the unborn.
Approaching with the Father's Love
Long ago in his devotions David wrote to God, "For you formed my inward parts; you knitted me together in my mother's womb. I praise you, for I am fearfully and wonderfully made. Wonderful are your works; my soul knows it very well" (Ps. 139:13–14). Being a father of two wonderful little girls, I appreciate this thought from David even more. I come to Scripture with my own inadequacies and awareness of my own faults which act as an annoying lens through which I see God. The lens of my jadedness in life often causes me to be baffled at how highly His Word says that He loves even me. And yet as I watch my two girls play and as I interact with them as any loving father does, there's not one part of me that doesn't highly value them and prevent me from viewing them through my unconditional love. Through the love I have for my girls, I'm able to better understand the kind of love that God has for us.
When we think about sanctity of life in relation to the God who made and loves us more than we can possibly imagine as a loving father, we find in Scripture a God who says that we have immeasurable worth because we were made in His image (Gen. 1:27). This isn't a political thing, it's a God thing that exists even despite the shifting tides of our political landscape. Scripture tells us that our worth isn't defined by our gender, social status, accomplishments, or even our age. What God does value, is when those who are made in His image allow their values to be conformed with His values. Even in a culture which values self-sufficiency, God values our dependence upon Him. And from there, we approach the topic of valuing the unborn.
Distinguishing Between Our Legal Rights vs. God's Moral Best
We all have an opinion on the current legal status of abortion in our country. Regardless of what view we individually hold on the issue, we can acknowledge that what's legally permissible isn't always the best in relation to biblical ethics.
Many things that are currently legal in our country which when exercised aside from God's highest standards that He created us to thrive in, can act to the detriment of ourselves and others around us. For example, it's legal in our country for me to separate from my family through divorce and then to neglect my daughters; yet I don't, because what's legal isn't God's moral best for what I live and endorse. So when we approach the topic of abortion, we pair that dialogue with not only acknowledging how much God loves all of us equally as stated above, but also read in Scripture about how much of a blessing He considers our children to be (Ps. 127:3). God's moral best for us then becomes valuing and protecting the young life He created in His image at conception, while acknowledging that He loves all of us equally and desires us to likewise love each other equally. In this biblical framework, our rights end where another's begin, because we make the choice to put ourselves second and the lives around us first in relation to God's moral best. This is a highly countercultural value system, but it's a value system that always makes us ask, "Does my stance on this particular issue represent the spirit of God as best as it can?"
Coping with an Abortion's Aftermath
You may be reading this and have had an abortion in your past. If that's you, I want you to know that God eagerly desires to forgive you and start you on a wonderful path of personal healing. Difficult feelings that come in the aftermath of an abortion can be sorrowfully debilitating, and can be a lifelong bondage that Jesus died on the cross to set you free from.
As we talk about how highly God values life, and how He wants us to thrive in His moral best, we also note that our past mistakes don't hinder God's love and pursuit of us. If you turn to Jesus and ask for forgiveness, you are forgiven! And in that forgiveness that we all need equally for our own past mistakes, we celebrate together that His grace toward us is larger than we often show toward each other. There lies the high standard of His love that is greater than any other competing voice – even if that competing voice is our own guilt, regret, and sorrow.
Our God is a great God, and He loves you very much. Remember that you are a child of the Most High, that you are shown undeserved forgiveness and grace, and that you are called to show that same level of forgiveness and grace to others.
Here's how we can be a light in a dark world, especially when contemplating the sanctity of life:
Remember: Remember that you are a child of God and your eternal value comes from who He says you are. Our ups and downs, accomplishments and failures, all don't change our Father's love for us. At the moment of conception we were made in His image Scripture tells us. We're then given the great call to represent that image well until the day we close our eyes for the last time.
Model: Show grace and love toward those who've been directly impacted by abortion. Many of us know others who have had an abortion, and some among us have had an abortion. The great call to love others despite our past mistakes stands taller than what we often use to divide ourselves through politics and personal preference. Make the daily choice to model the character of God despite yourself, and watch the awesome things He'll do through you.
Value: Make the choice to value what God values, which stands regardless of anything that happens around us. Acknowledge that we have a tendency to make God into our own image when we adapt His preferences to our own, and rise above that tendency by continually refining your value system with Scripture alone. In His Word we find a moral and ethical code that isn't contingent upon our political climate or life events. It's in this divine value system that we find our true path toward hope and healing.
Be light, show love, and make God smile.