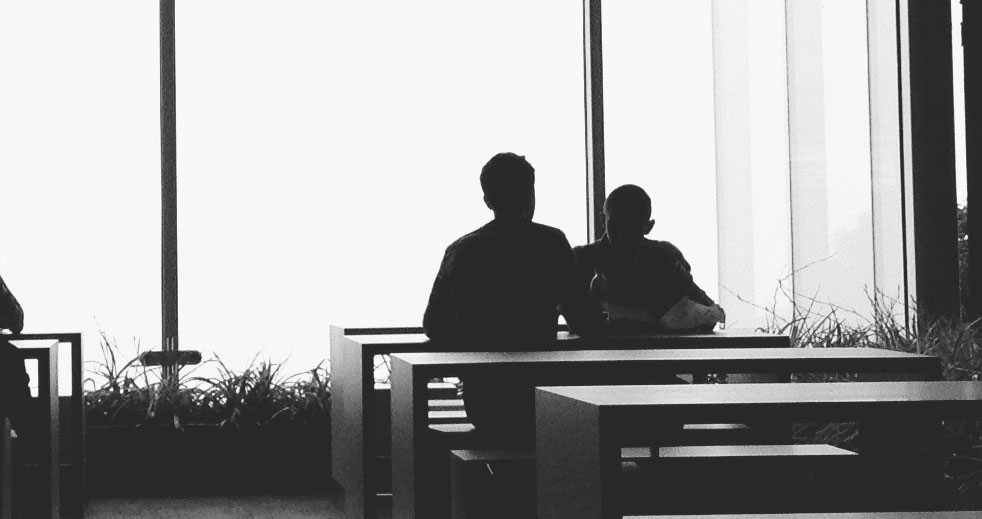 It seems like each week we hear for a disaster, shooting, to other traumatic event that rocks our world. Some of us quickly discover that we know someone involved in the event. Cash, food, and other supplies are great ways to support people who have experienced a traumatic event, but what can we do if that person is right in front of us?
Help Them to a Safe Place
Getting a person to physical and emotional safety is the first thing to do. Find a quiet room, supportive friends, and help them care for their own body (sitting down, warmth, a warm drink or glass of water).
Invite them to Share Their Story
The main way a person processes grief is through storytelling. The first 24-72 hours are important time for a person share what has happened to them, but this should only be done when there is time to do so. If the person only has a few minutes to talk or is an on-duty responder, wait to ask their story until they have the time to unpack it.
Here are five simple questions to ask to help them share their story:
1. What happened? They may share just a sentence or give you the whole story. Just listen, don't ask questions or try to fix or give advice.

2. What were your first thoughts when it happened? In trauma, many people just act. This question invites them to examine their thinking. If they don't address this, don't press it. Move onto the next question.
3. What were your first feelings? People respond to trauma with different emotions. None are right or wrong. Listen to their feelings, don't judge, correct, or give advice.
4. What did you do? This question is about their actions. They may have already told you this, but telling and retelling the story helps a person process grief. And sometimes they will remember things they forgot.
5. What have you been feeling in your body since then? Trauma counselors often say, "the body remembers." People may be sleepy or can't sleep, are really hungry or have no appetite. They may also be "on alert" as if expecting something bad to happen again. All this is normal and natural.
These questions are designed to help a person share their story. Just ask the questions and let them talk. Don't fix or try to do "active listening." I can't emphasize this enough. And don't try to spiritualize things by saying, "See how God protected you?" Spiritual reflection can come at a later time. There can come a time later for spiritual reflection.
Normalize and Point Them to More Help
People respond to trauma in different ways and almost every reaction can be considered "normal." When someone shares their story with me, I will usually say something like, "Thank you for telling me your story. I just wanted to say a little something about how you and your body are reacting to what happened. When you said you were feeling ______ and your body was ______. These are totally normal for what you just went through. You may feel different in a while or the same and that's okay. You are recovering from something big. I just want to encourage you to take care of yourself—food, sleep, and having helpful people around you. Maybe we could just talk for a minute or two about how you can take care of yourself over the next few days.
Professional help in the form of a counselor or trauma specialist could be helpful. Sometimes in larger traumatic events (shootings, disasters, etc.), counselors are on scene or have already made themselves available. You could ask about this if you sense a person needs it or might be a danger to themselves.
If it's a child experiencing trauma or grief, taking a different approach is best. Click here for some advice on helping a child through grief and loss.
If you want to read a story in the Bible about a very godly person who recovered from an traumatic event, check out the story of Elijah in the Cave (1 Kings 19:1-18). After a traumatic event filled with violence, fear, and intensity, Elijah retreats to cave completely emptied. God visits him, providing for his physical needs, asking questions, and gently reminding him that he is not alone—the three kinds of care every traumatized person needs.
Loving God, you come to us in a trauma and care for us. Help us to be caring people to those who have seen loss and death face to face. Give us gentleness, support, and a listening ear. Help us partner with wise people who have more experience than us to continue the care we give. Jesus, you suffered the greatest trauma of all. Please use all the hardships, grief, and pain we face to draw us all closer to you, "the God of all Comfort." In Jesus' name. Amen.